Click on this button to visit the Official LCIF Website ...

but before you do, please read below
to find out how you are connected to LCIF..
"The CONNECTION"
District A-1 Lions & Lions Clubs International Foundation
Dear Lion,

The power of Lions working together through LCIF (Lions Clubs International Foundation) is amazing!.

You have likely watched newscasts of disaster relief efforts in China, Thailand, Haiti, New Zealand and Japan! In many of these newscasts you can see in the background, the familiar Lions logo.

Still, most Lions think that these events are happening "over there" .. and not in their Lions' world.. ..that LCIF is simply a department in Lions Clubs International where you can apply for Melvin Jones Fellowships.

The truth is that you, the District A-1 Lion, are a part of those newscasts. You have helped to give emergency aid to millions of earthquake victims and to save the sight of over 37 million people. You have served not just your local community. Through LCIF you have served the world! This is part of your obligation as a Lion.

We would like all Lions to become more familiar with LCIF and we encourage you to visit the new LCIF website.

We would also like to bring a more personal message to you this year, a presentation of "The CONNECTION". It will inform you about your global service and it will make you proud to be a Lion. .

...Lion Don McKessock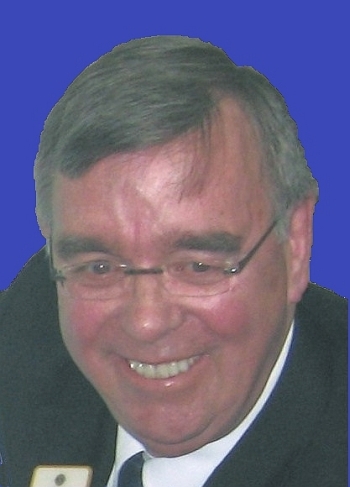 District A-1 LCIF Chair
Lion Don McKessock
Introduce your Lions to LCIF!
"THE CONNECTION": District A-1 Lions & LCIF
What is LCIF?

What does LCIF do?

Why should a District A-1 Lion care?

Can you imagine a population as large as Canada's
being blind?

Are LCIF donations used effectively?

Where on earth is "over there"??

Does District A-1 "give to" or "take from" LCIF?

Is it really that easy to apply for an LCIF Grant?
We have the answers to these questions and much more.

To arrange for an enlightening and entertaining talk
with your Club or Zone about District A-1 Lions'
CONNECTION with Lions Clubs International Foundation,
call or email Lion Don McKessock:
519-332-5401
Email Lion Don

Donate to Lions of Canada Fund for LCIF
(Learn how to make personal and club donations to LCIF in Canada.)
LCIF
Four Pillars of Service

Saving Sight

Youth

Disaster Relief

Humanitarian Needs