Petrolia Leos Fill a Bus for Food Bank
On November 27, 2011 the Petrolia Leo's held their Stuff a Bus full of Food. The Leo's raised over $3000.00 in food for the Petrolia Food Bank.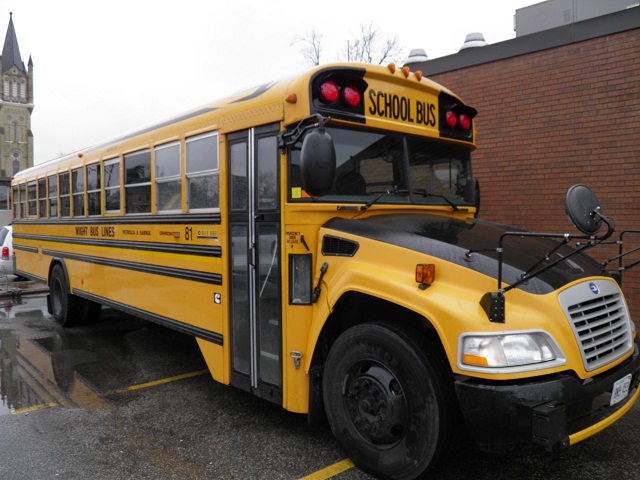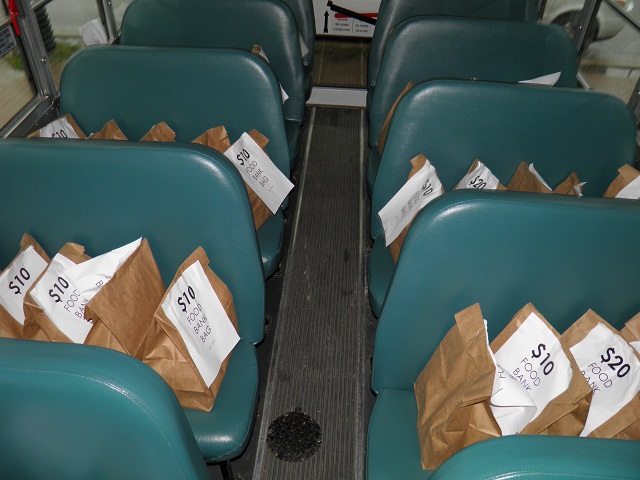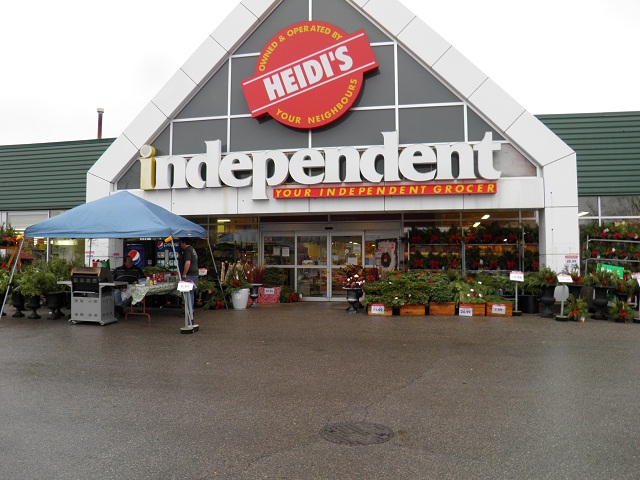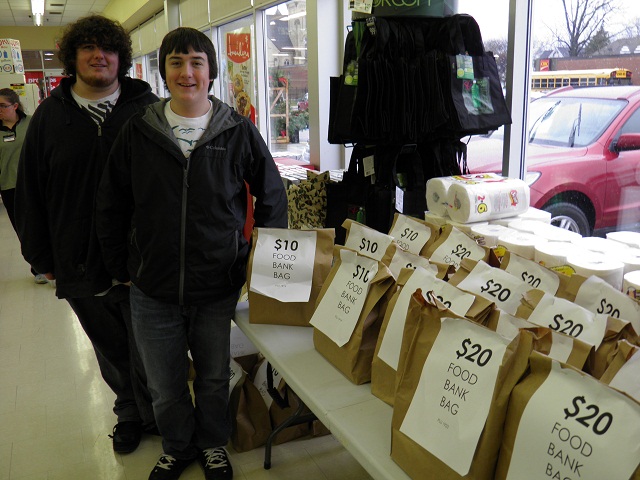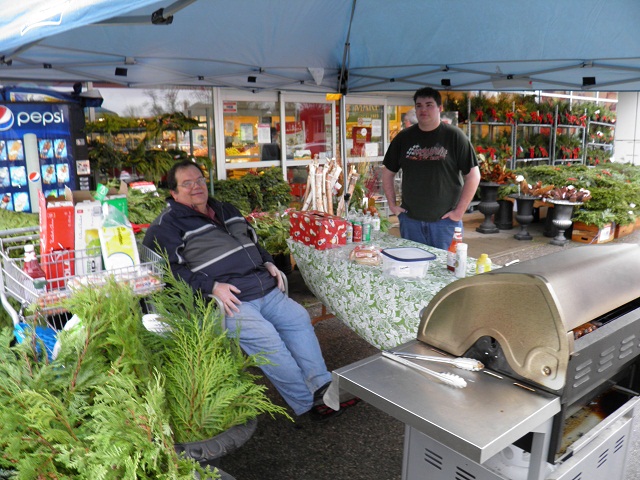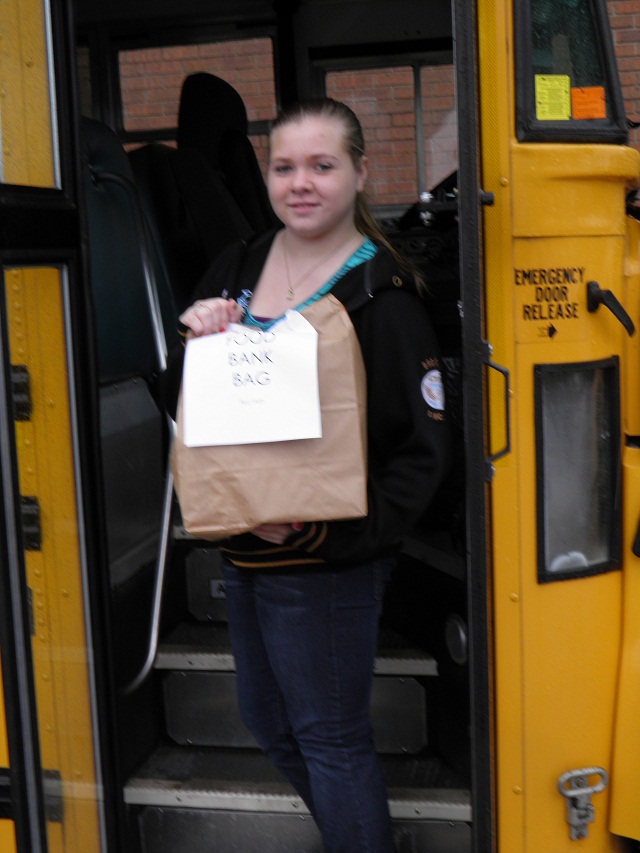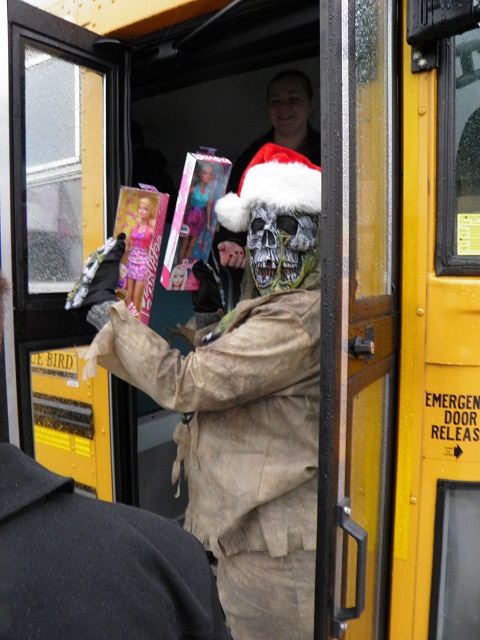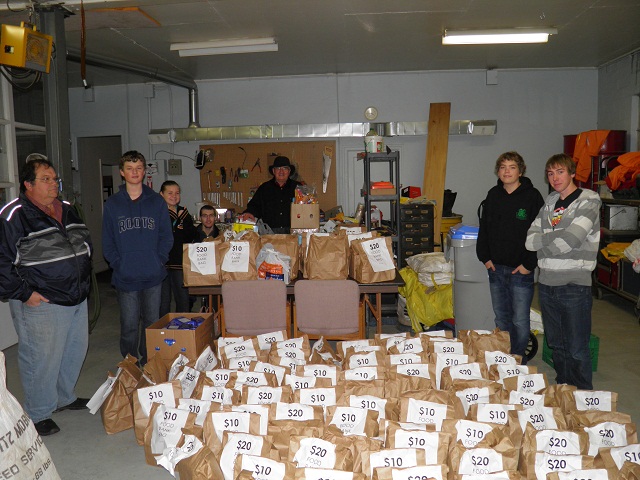 Petrolia Lions Christmas Party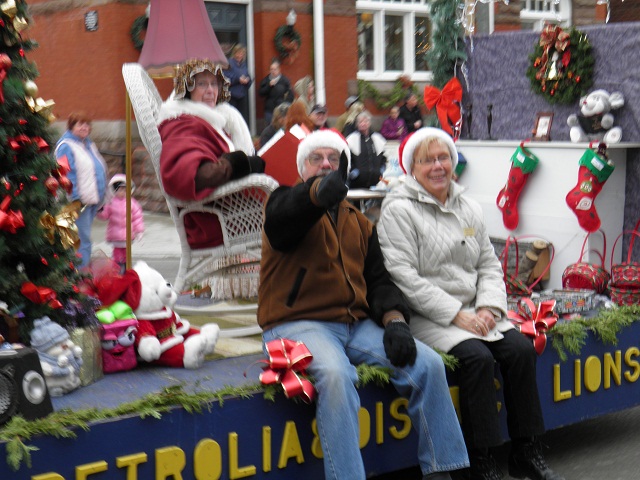 Lion Ron Gray, Lion Karin Hummer and in the rocking chair is Lion Darcie Gray on the Petrolia Lions Christmas Float.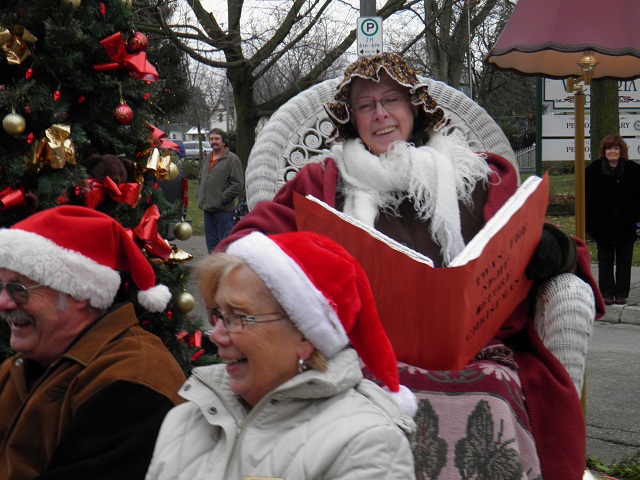 Lion Darcie Gray in the Rocking chair reading the book on the Petrolia Lions Christmas Float.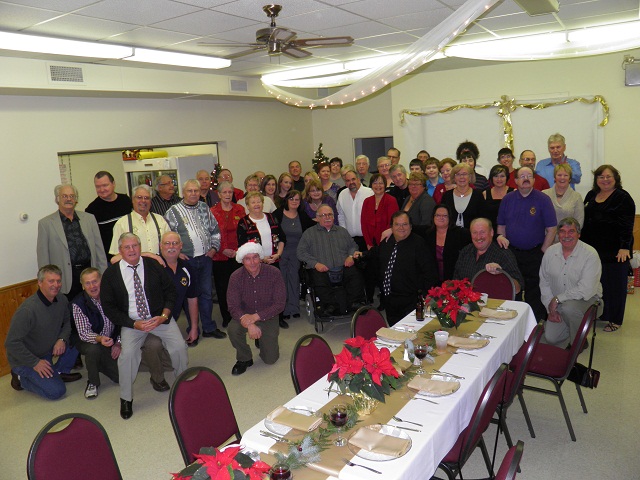 The Petrolia Lions and the Petrolia Leo's gathered together on December 9, 2011 to

celebrate Christmas with fellow Lions, Leo's and Friends. The Petrolia Lions and Leo's wish everyone a Very Merry Christmas and a Fabulous New Year.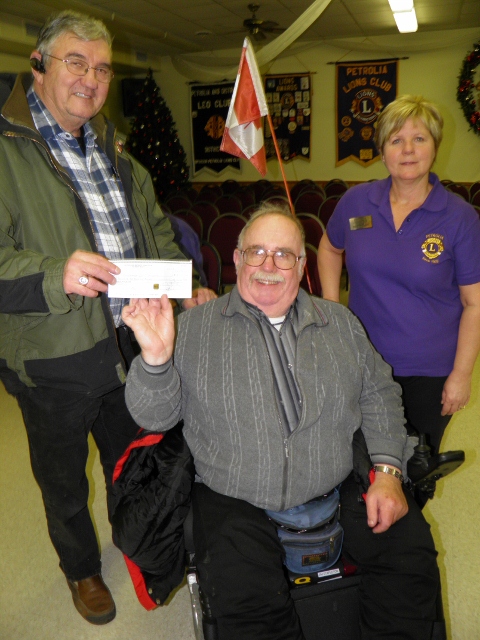 The Petrolia Food Bank was presented with a cheque for $3200.00 for the "Christmas for Everyone" from the Petrolia Lions Club in Petrolia, Ontario. The Draw was the annual Christmas Stocking Draw for $500.00 worth of Toys.

Petrolia Food Bank representative Brian McManaman (left) accepts the cheque from Lion Jim Stapleton and Lion Christine Piggott.
The Petrolia Lions Club held it's annual Christmas draw for a giant stocking full of toys worth $500.00 on December 19, 2011. The winner was Lynne Heppler of Petrolia , Ontario. Lion Jim Stapleton and Lion Christine Piggott presented the socking full of toys to Terry

Heppler husband of Lynne Heppler.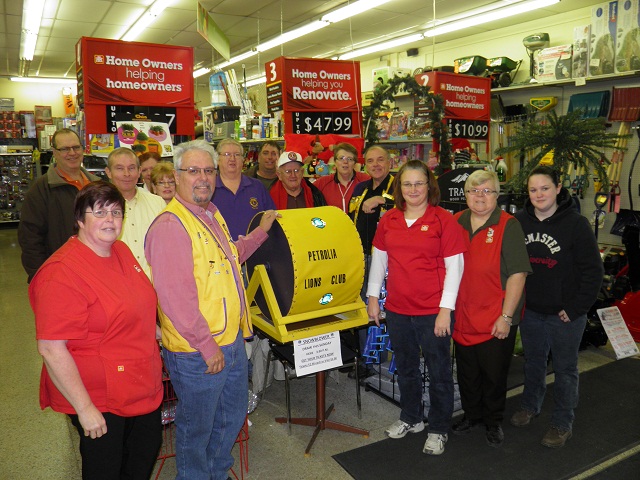 Petrolia Lions had their snow thrower draw on December 18 at the Home Hardware Store in Petrolia. . The winners are: 1st

prize – Jo-Ellen Beverage, Brights Grove. 2nd

prize

– Marc Richard, Petrolia. 3rd

prize – Judy Moore, Oil Springs Ontario.

Thanks to the many Lions that helped with the draw and a special thank you to Jason and the staff at Petrolia Home Hardware for their patience and help with the entire process. They sponsored the draw and gave a great deal on the prizes.

Petrolia Lions and Staff of the Petrolia Home Hardware, getting ready for the draw.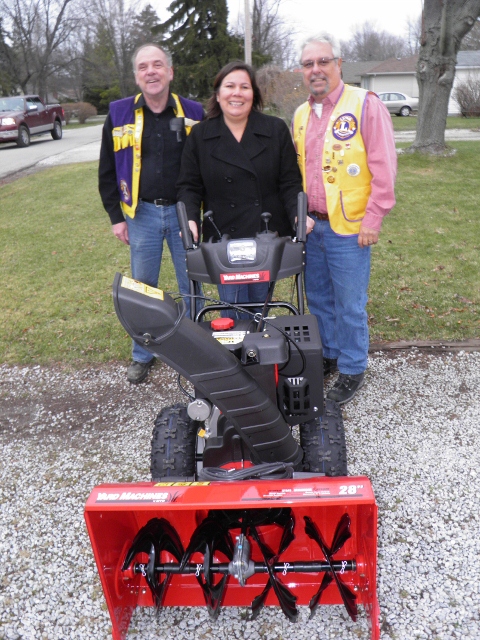 First prize winner of a Yard Machines 227 cc/28" Snow Thrower was Jo-Ellen Beverage of Brights Grove. With Jo-Ellen was Petrolia Lions Bill Fell and Art Parkes