Petrolia Heroes
Petrolia Leos Receive 5 Year Banner Patch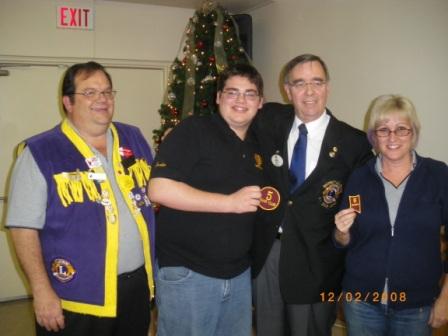 District Governor Don McKessock presented the Petrolia and District Leo Club with a Five Year banner patch from L. C. I. F. The Lions Club of Petrolia was presented with a Five Year chevron as the Leo's sponsor, to be placed on their awards banner.
Pictured are L. To R: Lion Toney Beaulier, Leo Justin Beaulieu, Gov. Don McKessock and Lions Club President Sharon Hornbostel.
Petrolia Leos Donate $75.00 to Eyes Right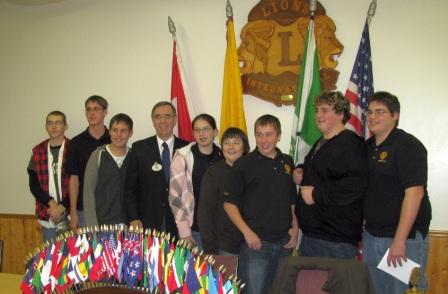 Petrolia and District Leo Club presented Gov. Don McKessock with a cheque for $75.00 for the charity of his choice [Eyes Right]. The Lions Club of Petrolia also presented Gov Don with a cheque for his favourite charity in honour of his Official Visit.
Pictured L. To R: Leo Philip Laker, Eric Richter, Corey Sitek, Gov. Don McKessock, Jessica Beaulier, Tyler Vandeburghe, Michael Thrower, Mark Johnston and Justin Beaulieu.
Governor Don has a moment with Santa
District Governor Don McKessock was invited to sit on Santa's (A.K.A. Lion Art Parkes) knee at the Lions Club of Petrolia's Christmas party. Governor Don said he had been a good Lion all year long.
Petrolia Giant Christmas Sock Draw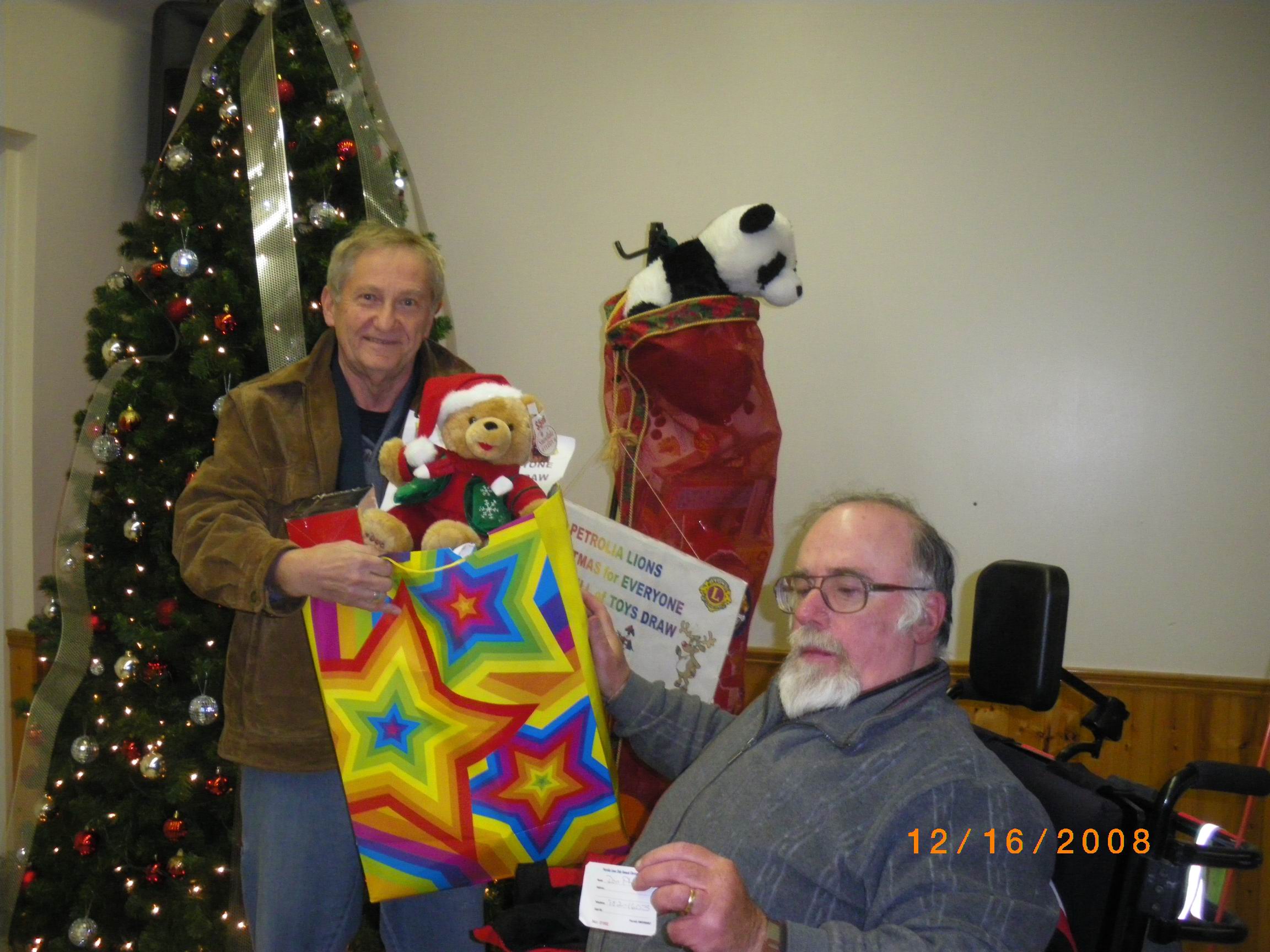 The Lions Club of Petrolia held the annual draw for the Giant Christmas Sock full of toys at their business meeting Dec. 15th. The winning ticket was drawn by Lion Gail Tanner and the lucky winner was Don Phillips of Andrew St., Petrolia. Shown in the picture are winner Don Phillips and Christmas Sock Draw chairman Lion Jim Stapleton. Proceeds totaling $3100.00 from the draw will be donated to Christmas for Everyone.